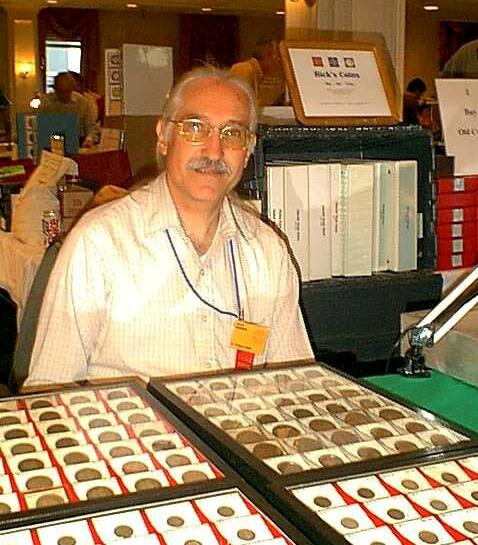 Hello! My Name Is Rick.
I am Rick Demers, the Owner, Operator and Web Master of Rick's Coins of Metairie, Louisiana. I began collecting coins as a young boy in 1961. I started by saving my money from odd jobs until I could go to the bank and buy a couple of rolls of pennies, nickels and dimes. That collection of pennies, nickels and dimes has grown quite a bit since then. I now collect United States Type Coins, coins of the New Orleans Mint, Morgan Silver Dollars and of course pennies, nickels and dimes.
Through the years I have gained a wide range of knowledge and experience in collecting United States Coins. I have been a member of the American Numismatic Association since 1972. I am also a member of the Louisiana Numismatic Association, the Mississippi Numismatic Association and the Alabama Numismatic Association. I have been an active member of the Crescent City Coin Club of New Orleans since 1995 and have served on the Board of Governors and as Vice President and President of the Club. I am also a member of the Liberty Seated Collectors Club. I have completed courses offered by the ANA in coin grading and the detection of counterfeit and altered coins.
In 1996 I started Rick's Coins as an extension of my collecting interests. In October of 2001 I entered into a partnership with Vic Turner and opened a coin shop, The Coins and Collectibles Shop, Inc. located at 3712 Williams Boulevard, Suite I in Kenner, Louisiana. The shop has a full line of collectible US and World coins and currency as well as a good variety of supplies for the coin or currency collector.
This is my partner, Vic Turner.